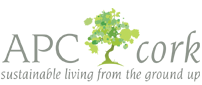 Bamboo floor is a type of flooring manufactured from the bamboo plant. Not only is it a natural floor, but also provides durability and beauty to your home. Bamboo flooring is also eco-friendly, naturally repels moisture, and incents. Enhance the look of your home, and with many brands to choose from such as - Harris Wood, USFloors, Ferma, Elements, and TeraGren - you are sure to find something that suits your home. Come by our showrooms to see in person just how beautiful these floors are, not only does Floor Center offer variety of brands, but we also offer an array of colors, prices, and options.
Cork is naturally cushioned and it's produced by peeling away the bark without destroying the tree, so it's eco-friendly. Cork is also a great sound and thermal insulator. It's warm to the touch, hypoallergenic, and fire and insect resistant. Not only is cork aesthetically pleasing, but it can be very comfortable compared to other types of floors. Both of our showrooms have a variety of options to choose from. Our affordable cork floors deliver the decorative and functional benefits you're looking for at an unbeatable price.
Ready to find out more?
Drop us a line today for a free quote!